Are you confused about Internal Linking Concept?
Do you want to do Internal Linking in effective ways to boost your traffic?
Here, in this complete article, you will get to know everything about Internal Linking? And how it helps for SEO?
I know you have a lot of questions jumping into your head. But you don't have to worry about it because in this complete I will be explaining everything about it.
What is Internal Linking?
In short, Internal Links are the links of the same website connected to the articles published.
It is completely different from the external link, as it doesn't send the user out of the website.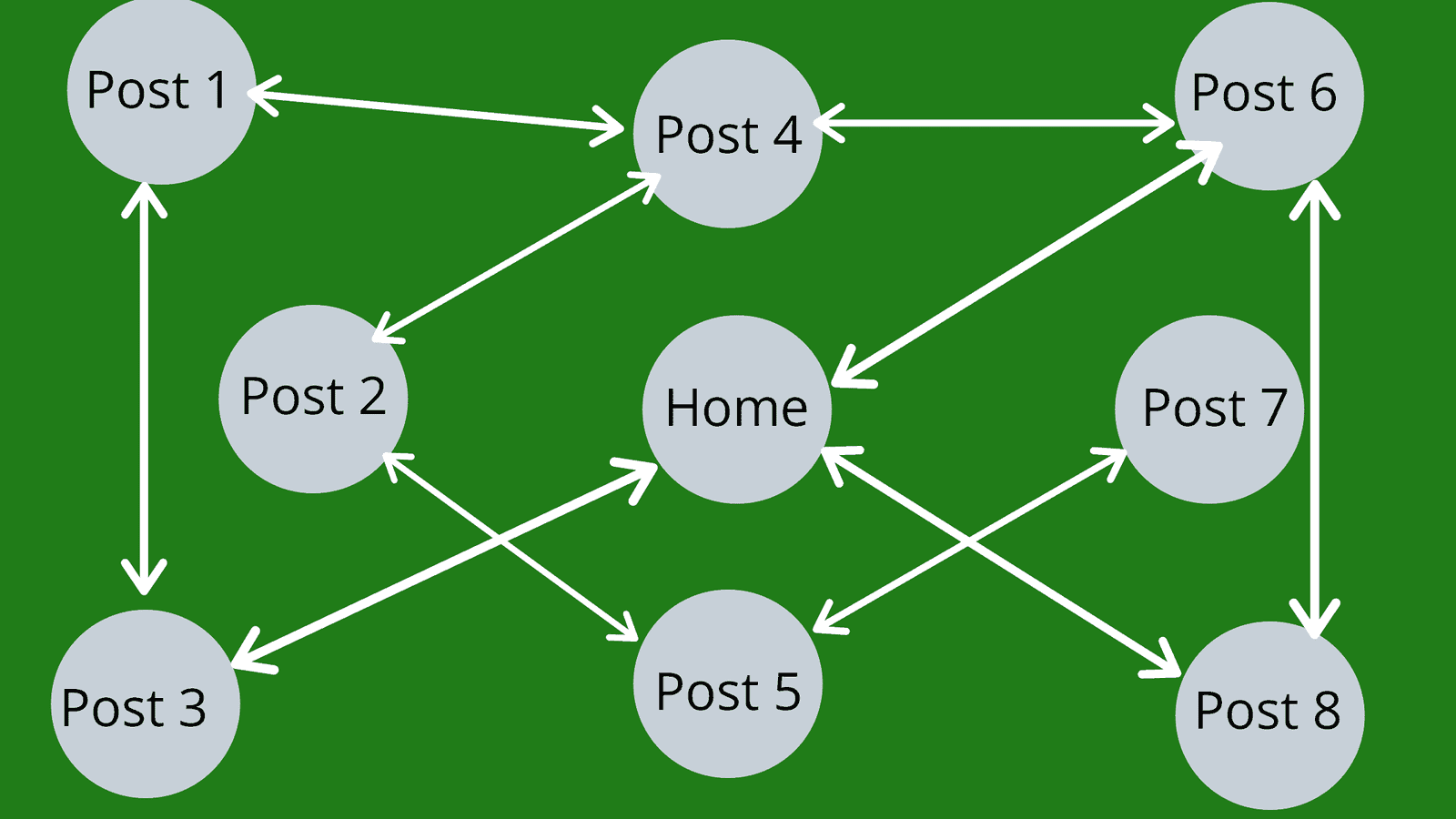 ---
Why It Is So important For SEO?
Internal Linking helps search engines to get information about the pages available on the site, and help them to find, index.
Do you know one thing that Internal Linking helps increase the authority of the pages?
In simple words, it is a free key for any website to achieve higher rankings.
For more details about links read: SEO Friendly URLs
---
Practices To Perform For Better SEO – Internal Linking
Insert Keyword In The Anchor Text
The keyword in anchor text works very powerfully, as they provide 2 benefits.
First, it works as a keyword in the blog post
Second, it helps in ranking the linked article also.
Even Google Recommends to include Keywords in the anchor text.
But I will suggest you be on the safe side and don't mix up the links with the same anchor text.
---
Link Only Relevant Pages
When you link to another page, you send a signal to increase the page authority (which is helpful to rank that page in Google).
These links are useful but it is not as powerful as the link from the external sites.
That's the only reason that most SEO expert link only to the pages which relate to that article.
If you are our old reader you might have noticed that we try to link only to relevant pages with the keyword-rich anchor text wherever it is required.
---
Never Use Same Anchor Text For Two Different Pages.
I'm saying this because it creates is difficult for Google to understand the same page with different anchor text.
When Google will notice that two different pages having the same anchor, there is a chance that it will start treating both the URL as one.
So try to be on the safe side and stop doing this anymore.
---
Try To Link At The Top Of The Page
As from my experience I have found that links placed at the top of the pages reduce the bounce to the maximum level.
You might be thinking then it has to do with the SEO?
So, if you don't know about it let me explain it to you in short. When a reader stays for a longer time on your site, it sends a positive signal to Google that people are loving it.
Then how top links will help?
Top links are more catchy, and when a user sees it for the first time there is a chance that they will jump to that page.
And it works very effectively on my most pages.
Don't think that you have to add pages only at the top. You can add it anywhere in the entire article.
---
Add Dofollow Links
For increasing the authority of the page you need to give them do follow internal links, that is by default when you do link.
I have noticed many bloggers that they used to give no follow to their internal links.
Some plugins automatically make linking no-follow, so you have to do it manually and make the internal links do follow in that case.
---
Internal Links Help Indexing
Google bots find and index all the important pages available on a website.
But if your site is newly created and has only limited pages then there is a chance that Google might index only a few pages of your site.
But internal link plays as a game-changer.
And helps to find the pages available on your site.
If you are worrying about indexing a bunch of pages then you can perform the practice of internal link to that page of page's category.
---
Link From Homepage
The homepage of any website is the most authoritative page, and links from the homepage are the most powerful pages of the entire site.
In most people cases they link to their blog, as I have also done the same.
From the homepage, almost all the articles available on the blog post get a high authority.
So try to link only the very important pages on the Homepage.
---
No Automation
I'm the type of person who loves internal linking but not when it is automatic.
Here I have 3 reasons not to use automation,
They just link pages without understanding the which page should link with which one.
It can also create thousands of internal links with the exact matching keywords
A few users think that linking is only for SEO, but it is not true. Linking is performed to help users finding the related content available on your site without searching.
But a plugin can't link with the related posts.
---
Link to Old Articles
Yeah, you read it right.
Linking to old articles gives them a complete boost in ranking.
There is a chance that if you are not updating the article they may not remain in the ranking.
But if you are linking it with the latest published articles. There is a chance that it will be useful for it to stand in the ranking for a longer time.
---
Mobile Version Link Structure
Google has no problem when you have a different structure for mobile and desktop.
But, I recommend you to keep both of these similar as much as possible.
So, if you publish your content I will be suggesting you recheck it.
---
Wrap Up
I hope you enjoyed the concept of Internal Linking.
If you have any queries or related to any of the articles published on this site. Please feel free to ask.
Each share is very important for us. So if you find it helpful don't forget to share it with your friends.
Peace Out!