Rich Snippets (Rich Results): There might be many who has no about it. So if you are also the one who is confused about this term.
Then you are at the right place here I will be sharing the complete details about it along with some best SEO techniques, that you can use for ranking your blog posts.
What are Rich Snippets?
Rich snippets are the data displayed in the SERP, with additional information for more clicks. These data come from Structured Data available in the HTML pages. Some of the popular snippets are Ratings, Specs, FAQs, etc.
Why are Rich Snippets Used?
In most of the Google SERP only the 3 data of any article gets displayed, those are:
This is the default snippet,
But Rich take it to next level by adding additional data to it.
Rich Snippets are more catching than the normal SERP, which is useful in higher Organic clicks.
Most people think that Structured Data help to improve the ranking in the search results. But Google declares that there is no connection between the structured Data and the ranking.
So the only benefit of Rich Snippet is to increase the CTR.
Practices To Perform
Pick Rich Snippet Type
Before applying it you must select a type of snippet you are going to use. There is a bunch of snippets type, but you have to select only the type which is best suitable for your article.
But here I will be focusing only 8 Rich Snippets.
Reviews: By review snippet, you can display a star rating, as you can see. You will get varieties of the plugin to do this.

FaQs: Frequently asked questions are also one of the major factors that can help you to improve the CTR of any page.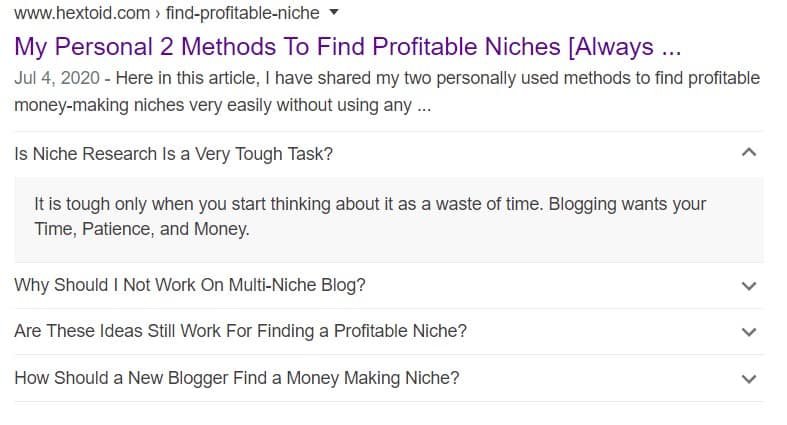 Recipes: For recipes, a very different and unique type of snippet is used. As you can see in the below picture of the litti recipe. It displays time, ingredients, images, etc.
Movies: Google shows data about movies such as story, producer, distributor, actor, etc.
Product: So, by using this schema, the page owner informs google about the price of the specific product.
Company/Organization: It helps Google to know better about that such as Name, Logo, Address, Profit/Loss, CEO, Social Profiles, etc.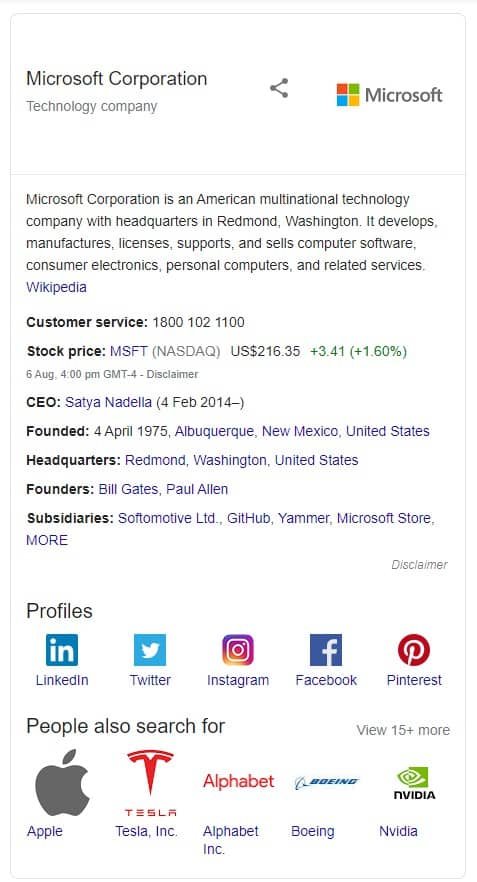 Top Stories: Websites that are approved with Google New they have a higher chance of getting featured in the top stories.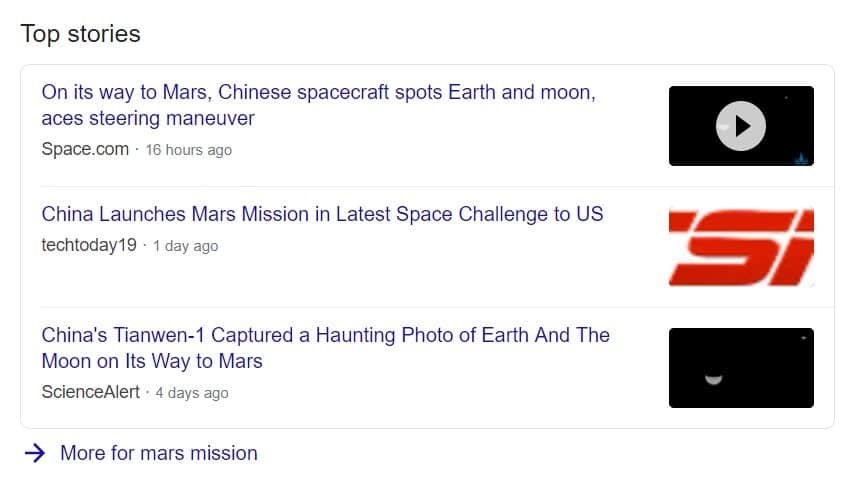 Video: Video content is also very much engaging than text at this time.
Help Search Engine To Understand The Content
In short, Structured Data helps search engines to understand your content in a better way.
Suppose recently you have published an article on Paneer Recipe, but there is no snippet used. So this would be a bit difficult for Search engines to understand.
Time taken to cook
How it looks
Ingredient list
Procedures
But when you use structured Data you actually inform the search engine that this dish will be
Ready in 30 minutes
Photo of the final dish
Ingredients used
Procedure to cook
Therefore If you doing this, Google will get detailed info about that article.
Check With Structured Data Test Tool
Suppose you are using the Structured Data into you page, so it is time to check that is it correctly set up on the page.
So here is an amazing tool by Google that will let you that this page is enabled for rich snippets or not. That tool is a Structured Data Testing Tool.
At present this tool is closed and transferred to Rich Results Test
Enter your URL or paste the HTML code, Here I will be using the URL.
Paste the URL > Select Bot > Test URL
Google will start looking for the available schema.

Here is the final result after scanning, If you site is not eligible. It will display with yellow color.
Or if there is any error it will be displayed above the page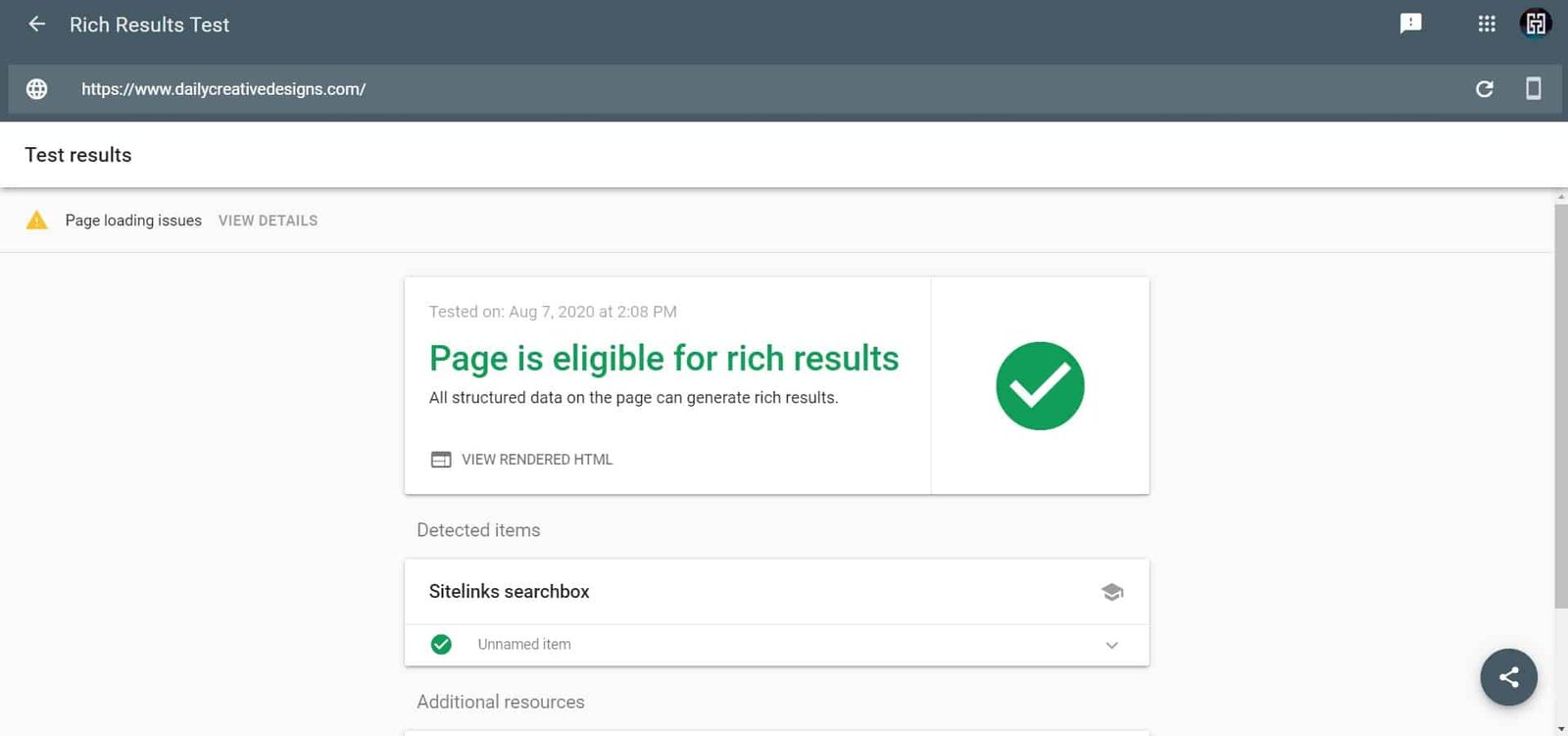 You can fix the errors by clicking here to improve the website.
Wrap Up
I hope you enjoyed to know about the term "Rich Snippet".
In 2020 almost all the websites are using this schema features and gaining a huge amount of Organic CTR.
If you have any queries feel free to ask in the comment section.
Each share is very important for us. So if you find it helpful don't forget to share it with your friends.
Peace Out!