Do you want to everything about SEO Friendly URLs?
Yes,
Then this is only for you.
What Are SEO Friendly URLs?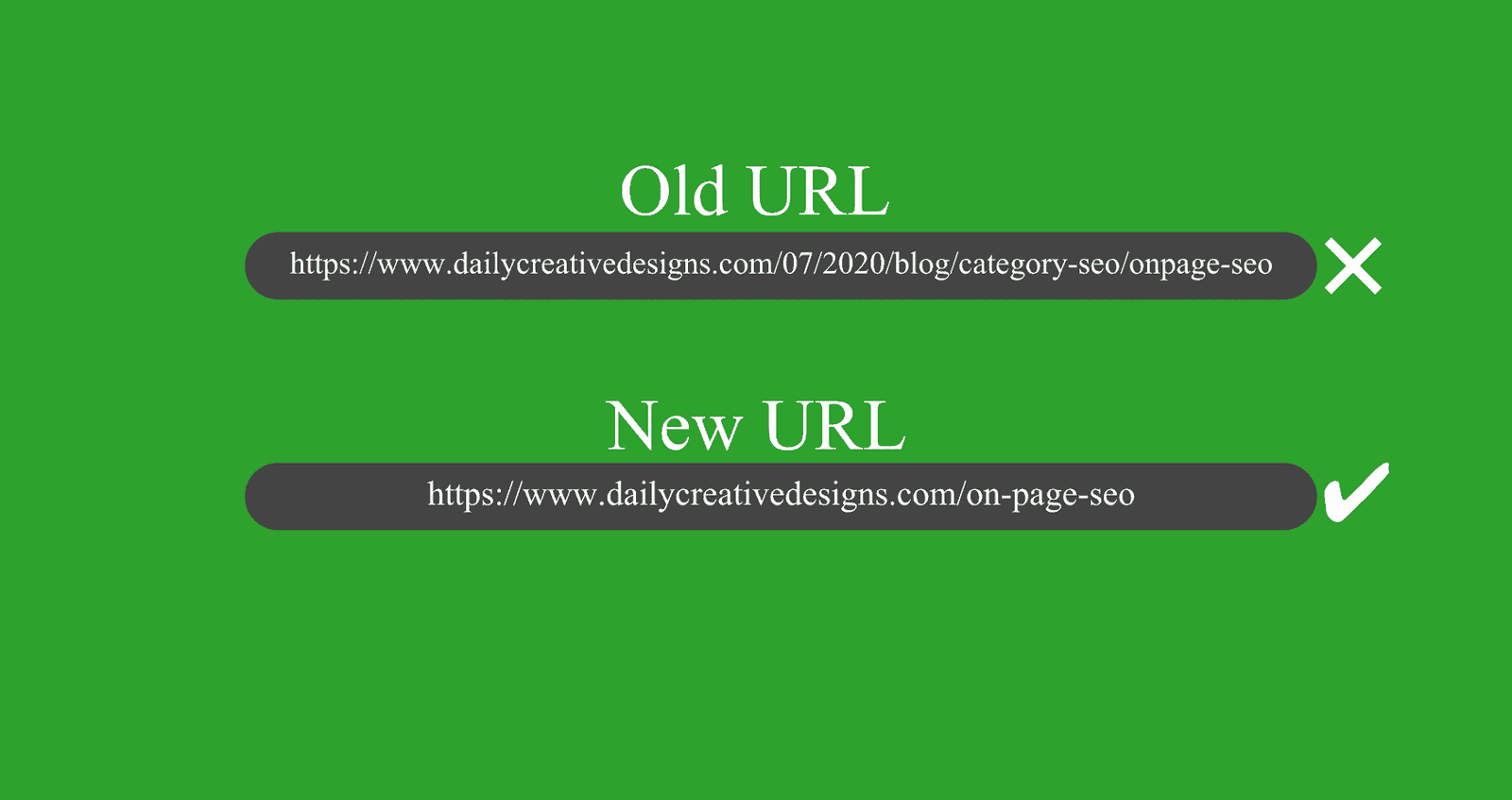 SEO friendly URLs are those URLs which are designed in such a way, that it meets the requirements of the user. In most cases, it is found that SEO optimized URLs are short, and the focus keyword included.
---
Why URL is important for SEO?
First of all, for an SEO friendly article each and everything thing is most important. That may be the title, anchor text, content, alt text, or it can be URL. For ranking, everything gets measured to gain top position rank in the search engines.
In short, URLs play a very important role for ranking any blog posts.
---
Practices to Perform – SEO Friendly URLs
Insert Keyword
URL must have the focus keyword
But Why?
Because after inserting the focus keyword in the URL tells Google, this article is about this keyword.
Google Says that "URLs with words that are relevant to your site's content and structure are friendlier for visitors navigating your site."
Suppose my article focus keyword is "Email Marketing", and you will see that post URL has that keyword in it.
such as https://www.dailycreativedesigns.com/email-marketing (use hyphens"-" between each word).
Hyphens act like a separator in the URL. In the above URL 2 words, "email" and "marketing" are available along with the hyphen.
And google also treat as two different words.
A few writers may use URL like dailycreativedesigns.com/emailmarketing, but it is a bit tough for both the user and search engine to read and understand the clear meaning.
A question may be arising why only hyphens? Why not underscore, space, etc.
In simple words, it is the standard way of separating the words in an URL. That's why Google also recommends using hyphens instead of other separators.
---
Short and Sweet
Yes, you heard it right short and sweet.
It is because a longer form of URL creates a lot of confusion for the search engines to understand the article.
Suppose a URL is so big and contains a lot of numbers, symbols, unwanted words, etc. If a website contains a lot of URLs like this search engines start treating it from a negative point of view.
In short, you are going with a fresh and clean URL page google might treat you in better than the other authority sites.
Short URLs help not only in ranking and building a good reputation but it is also useful for readers to remember it.
---
Use Only Lowercase
Most of the modern servers treat capital and small letters the same as it is available in the URLs.
But the problem is some don't.
So, here if those servers are treating differently then it may display an error page to your reader.
Precaution is better than cure, so it would be better if you use lowercase for all of the letters available in your URLs.
---
Eliminate Date
CMS like Blogger comes with the date in the URL, and the default URL in the WordPress is also date.
You will get to see only a very website using date in their URL. And this is a very bad for SEO.
2 cons of using the date in URL.
First of all it makes the URL longer.
For Example https://www.dailycreativedesigns.com/01/08/2020/email-marketing
With date this URL is looking so ugly and big.
Let's remove it,
https://www.dailycreativedesigns.com/email-marketing
Now, it is looking sweet and short.
Second, dates are harder to update the content.
Suppose I published an article on 01/08/2019, but now it is 2020. So if I'm updating the article with the new date the indexed article will start showing an error.
For Example,
Old URL: https://www.dailycreativedesigns.com/01/08/2019/email-marketing
New URL: https://www.dailycreativedesigns.com/01/08/2020/email-marketing
So if the reader is visiting the old URL they will see an error message of 404 error, which is a very bad thing in SEO.
For fixing this you need to redirect old URL to the new one.
So it is a bit lengthy process, what if you do it from the beginning itself without a date.
---
Use Navigation
Navigations are best for readers to find the right content easily. And for search engines to organize your website in a good manner.
For Example I published an article, Content Optimization
In content, many things will relate, so it would be better if I create one category or a page where all of these will be linked to each other.
That will be much easier for the user to navigate from one page to another.
---
Don't Underestimate HTTPS
HTTPS is highly recommended for every site. I have seen that a few people don't use it, and when a reader visits the page they get a message of the site not secure.
It creates a very bad impact on both the reader and the search engine to judge that site.
So, if you are not using https then, I will suggest switching as soon as possible.
There are various platforms such as Cloudflare which provide a free SSL certificate for your website.
In addition, Google Webmaster has stated that sites having HTTPs is a good signal for ranking.
You can read HTTPS as a ranking signal
---
Eliminate Blog Title In URL
After finishing the article when you just publish article without editing the permalink. You will see that the URL includes all the words used in the title.
It looks very long and ugly too. So it is recommended that before publishing the content recheck everything even the permalink.
Secondly, it would be tough for the reader to remember the page address.
---
Wrap Up
So, that's all for the SEO Friendly URLs guide. I hope you really enjoyed it.
If you find it helpful in any way drop a comment and share it with your friends on social media.
Cheers!